An outdoor fireplace can transform your backyard into a cozy retreat, perfect for gathering with friends and family or enjoying a peaceful evening alone. When choosing a material for your outdoor fireplace, brick stands out as a timeless and versatile option. With its durability, aesthetic appeal, and ability to withstand the elements, a brick outdoor fireplace adds warmth and charm to any outdoor living space. This article explores some inspiring ideas for incorporating brick into your outdoor fireplace design.
Classic Elegance
Brick is synonymous with classic elegance, making it ideal for traditional outdoor fireplace designs. The natural earth tones and warm brick textures create a welcoming ambiance that complements various architectural styles. Consider building a brick fireplace with a refined mantel and hearth, providing a focal point that exudes sophistication and charm. You can enhance the classic look by incorporating decorative accents like ornamental ironwork or carved wood details. A brick fireplace surrounded by lush greenery or climbing vines adds a natural beauty to your outdoor space.
To ensure a cohesive aesthetic, match the brick used for the fireplace with other elements in your outdoor area, such as walkways or retaining walls. This creates a harmonious design that ties everything together and adds a sense of unity to your backyard oasis. Additionally, don't be afraid to experiment with different brick patterns, such as herringbone or basketweave, to add visual interest and further enhance the elegance of your outdoor fireplace.
Rustic Charm
A brick outdoor fireplace can create the perfect ambiance for those seeking a more rustic and cozy atmosphere. The natural and weathered look of brick adds a sense of charm and character, evoking a cozy cottage or countryside feel. Opt for a fireplace design that embraces the imperfections of brick, allowing it's rough texture and uneven surfaces to shine. A slightly distressed or aged brick finish can further enhance the rustic appeal of your outdoor fireplace.
Consider incorporating natural elements into the fireplace area to enhance the rustic charm. Adorn the mantel with reclaimed wood or display lanterns and candles for a soft and warm glow. Surround the fireplace with comfortable seating options, such as Adirondack chairs or rustic wooden benches, to create an inviting space for relaxation and conversation. By combining brick with rustic elements, you'll achieve a charming outdoor fireplace that becomes a natural focal point and a cozy gathering spot.
Modern Simplicity
Brick is not limited to traditional or rustic designs; it can also be used to create sleek and modern outdoor fireplaces. Embrace clean lines and minimalistic forms to achieve a contemporary aesthetic. Opt for a streamlined design that features a single, uninterrupted expanse of brick, creating a sense of simplicity and sophistication. Choose a brick color that complements your outdoor color palette and architectural style.
To enhance the modern appeal, incorporate sleek and minimalistic seating options, such as low-profile outdoor sofas or lounge chairs with clean lines. Add contemporary accessories, like stainless steel fire pit inserts or glass fire guards, to enhance the modern look. Lighting also plays a crucial role in modern outdoor fireplace designs. Consider incorporating LED strip lighting into the fireplace structure to create a stunning visual effect at night. With a modern brick outdoor fireplace, you'll achieve a sophisticated, stylish outdoor space that exudes contemporary flair.
Multifunctional Designs
Brick outdoor fireplaces offer versatility beyond their aesthetic appeal. They can be designed to serve multiple functions, making them practical and functional additions to your outdoor living area. Consider incorporating additional features into your fireplace design, such as built-in seating or storage compartments for firewood or outdoor essentials. This allows your fireplace to become a central hub for relaxation and entertainment.
You can also extend the usability of your outdoor fireplace by integrating a built-in cooking area. Incorporate a brick pizza oven, a grill, or a rotisserie to transform your fireplace into an outdoor kitchen. This opens up culinary possibilities, from hosting backyard barbecues to enjoying homemade pizzas with family and friends. By creating a multifunctional brick outdoor fireplace, you'll maximize the functionality and enjoyment of your outdoor living space.
Brick outdoor fireplaces offer many design options to suit any style preference, from classic elegance to rustic charm and modern simplicity. The timeless appeal of brick and its durability and versatility make it an excellent choice for enhancing your outdoor space. Whether you prefer a traditional, rustic, modern, or multifunctional design, a brick outdoor fireplace will create a cozy and inviting atmosphere that extends the enjoyment of your outdoor living area throughout the seasons.
45 Beautiful Outdoor Fireplace Ideas Install-It-Direct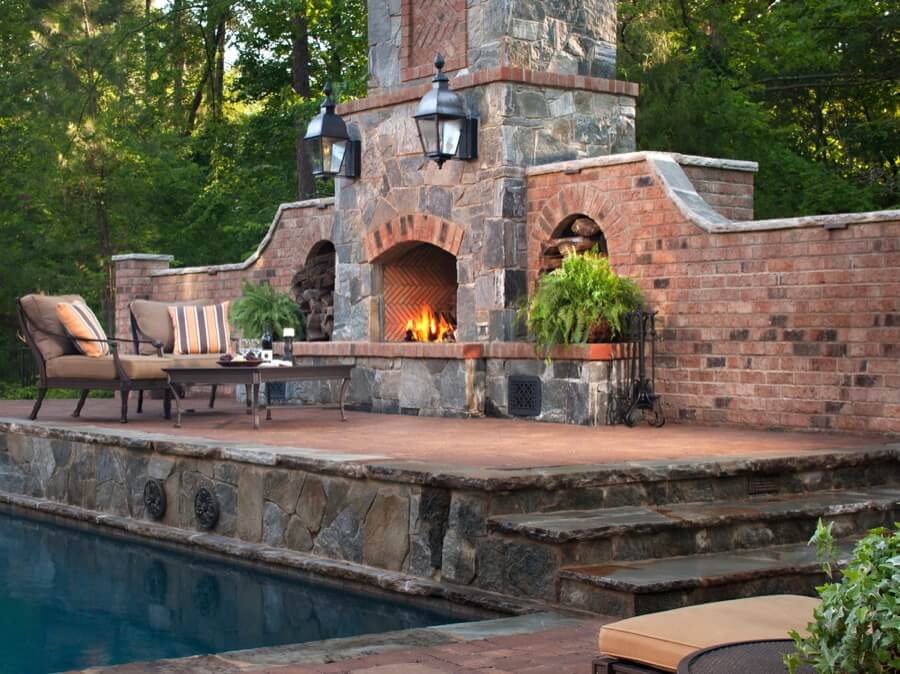 Arnold Masonry and Landscape Custom Hardscape and Landscape
How to Make an Outdoor Brick Fireplace Firebrick for Fireplace
Outdoor Brick Fireplace – Photos u0026 Ideas Houzz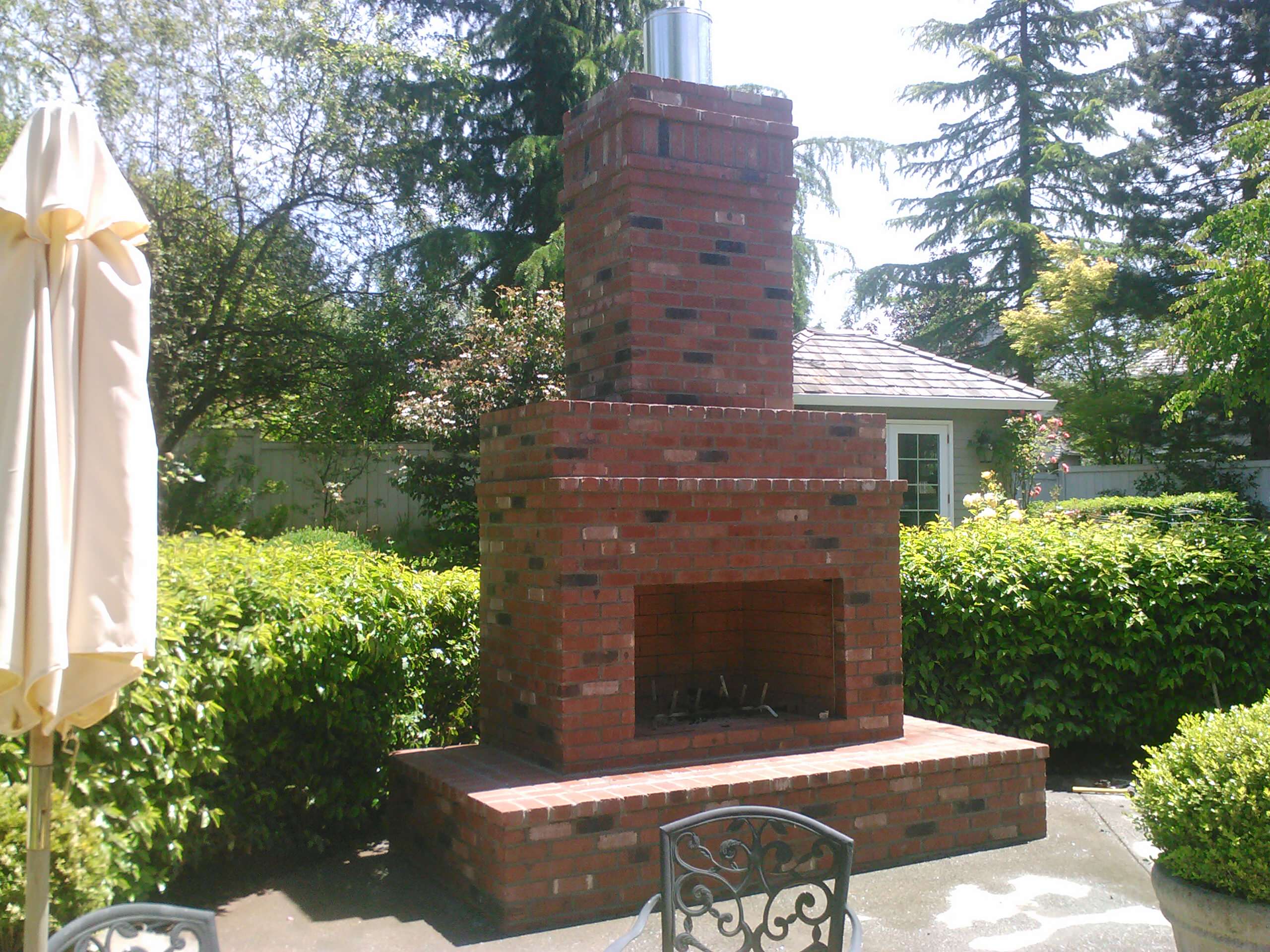 Pin by Mary Ricks Blog on home in 2022 Outdoor fireplace plans
10 Free Outdoor Fireplace Construction Plans
OUTDOOR FIREPLACE DESIGNS: 10 Fabulous Examples in 2017 Guide
Top 60 Best Patio Fireplace Ideas – Backyard Living Space Designs
Outdoor Brick Fireplace – Landscaping Network
DIY Outdoor Fireplace Ideas HGTV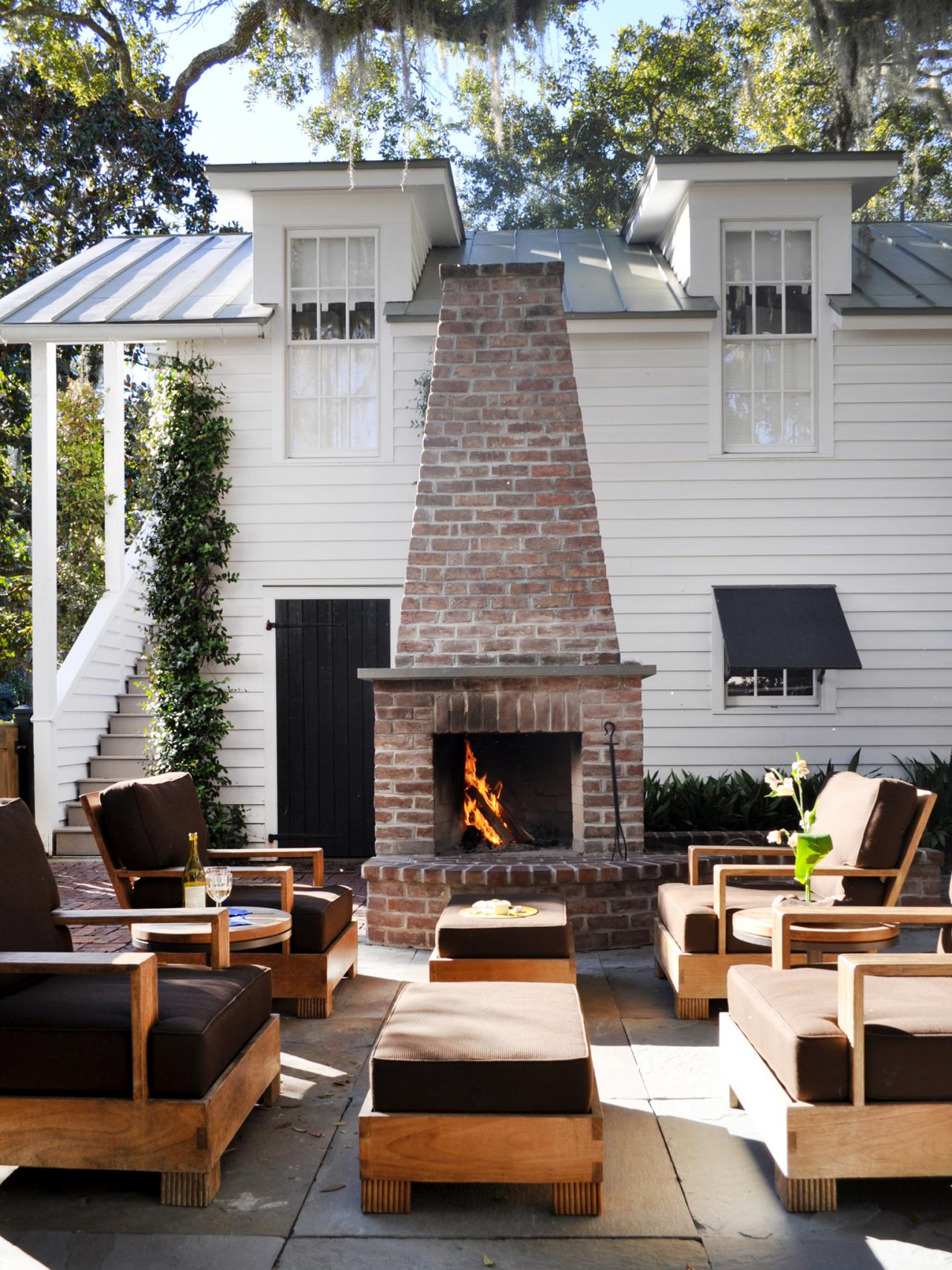 Related Posts: