Fireplaces have long been a favorite feature in many homes. They provide warmth, comfort, and ambiance during chilly nights, making them an attractive addition to any room. However, if your fireplace looks outdated or uninspiring, it might be time to consider giving it a facelift. One easy way to achieve this is using brick tiles to create a fresh and modern look. We'll discuss how you can use brick tiles to enhance the aesthetic appeal of your fireplace. We'll explore different design ideas, installation methods, and the benefits of using brick tiles. Let's get started!
Why Choose Brick Tiles?
Brick tiles are popular for homeowners who want to create a classic, timeless look. They offer a range of benefits that make them an attractive option for updating your fireplace:
Cost-Effective: Brick tiles are affordable and cost less than traditional brick. They are a budget-friendly way to add charm and character to your fireplace without breaking the bank.
Versatile: Brick tiles come in various colors, textures, and finishes. You can choose from rustic, modern, or traditional styles, depending on the look you want to achieve.
Easy to Install: Installing brick tiles is relatively easy, and you can do it yourself if you have some basic DIY skills. It involves applying adhesive to the tiles and placing them over your existing fireplace surface.
Low Maintenance: Brick tiles are durable and easy to clean. They are resistant to stains, scratches, and moisture, making them an ideal choice for high-traffic areas.
Design Ideas for Using Brick Tiles in Your Fireplace
There are many ways you can use brick tiles to update your fireplace. Here are some design ideas to get you inspired:
Create a Herringbone Pattern: Herringbone patterns are popular for adding visual interest to your fireplace. You can achieve this look by arranging your brick tiles at a 45-degree angle.
Add a Splash of Color: If you want to make a statement, consider using colored brick tiles. Red, blue, or green bricks can add a pop of color and create a bold focal point in your living room.
Create a Modern Look: Consider using larger, rectangular-shaped brick tiles to achieve a modern look. This style works well in contemporary homes and adds a sleek and stylish touch to your fireplace.
Add Texture: Use textured brick tiles for a rustic or country-style look. These tiles have a rough surface that adds depth and character to your fireplace.
Installation Methods
Installing brick tiles is a relatively easy process. Here are the steps you need to follow:
Prepare the Surface: Before installing the tiles, ensure the surface is clean and free from dust and debris. You can use a wire brush to remove any loose debris.
Apply the Adhesive: Apply a layer of adhesive to the surface using a trowel. You can use either thin-set or mastic adhesive, depending on the type of tile you're using.
Place the Tiles: Carefully place the tiles onto the adhesive, pressing down firmly. You can use tile spacers to ensure that the tiles are evenly spaced.
Grout the Tiles: Once the adhesive has dried, fill in the gaps between the tiles with grout. Use a damp sponge to wipe away any excess grout.
Brick tiles are an excellent way to update your fireplace and give it a fresh, modern look. They offer a range of benefits, including affordability, versatility, and low maintenance. With a little bit of DIY know-how, you can easily install them yourself and create a beautiful and chic fireplace that you'll love for years
Brick Slips in Fireplaces
Tile School: Choosing Fireplace Tiles Fireclay Tile
How to Tile a Fireplace (even if itu0027s brick!) – The Handymanu0027s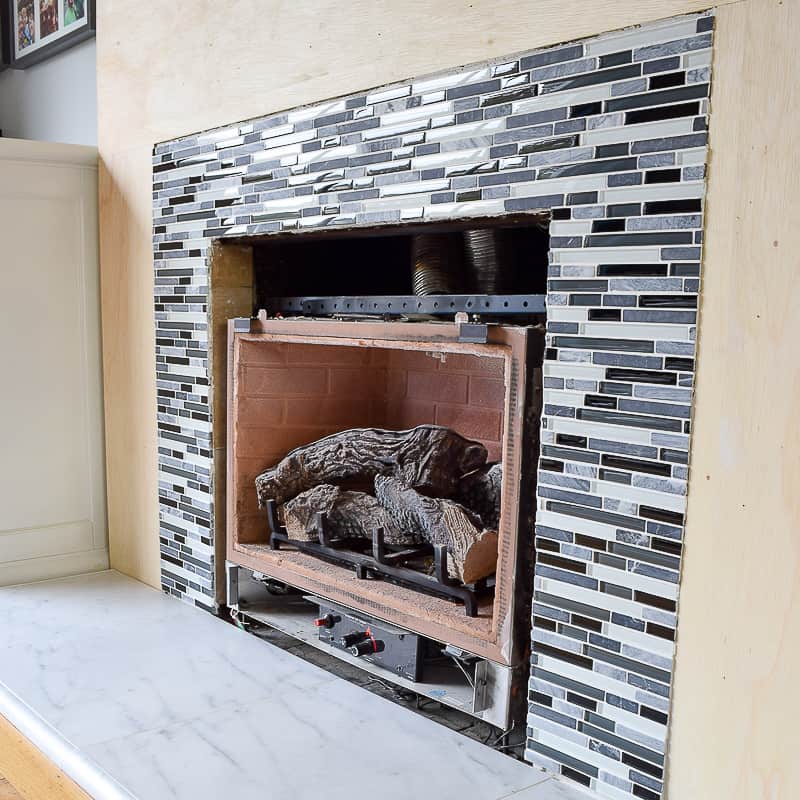 Our DIY Faux Brick Fireplace – Restore Decor u0026 More
How to Tile a Brick Fireplace – Jenna Kate at Home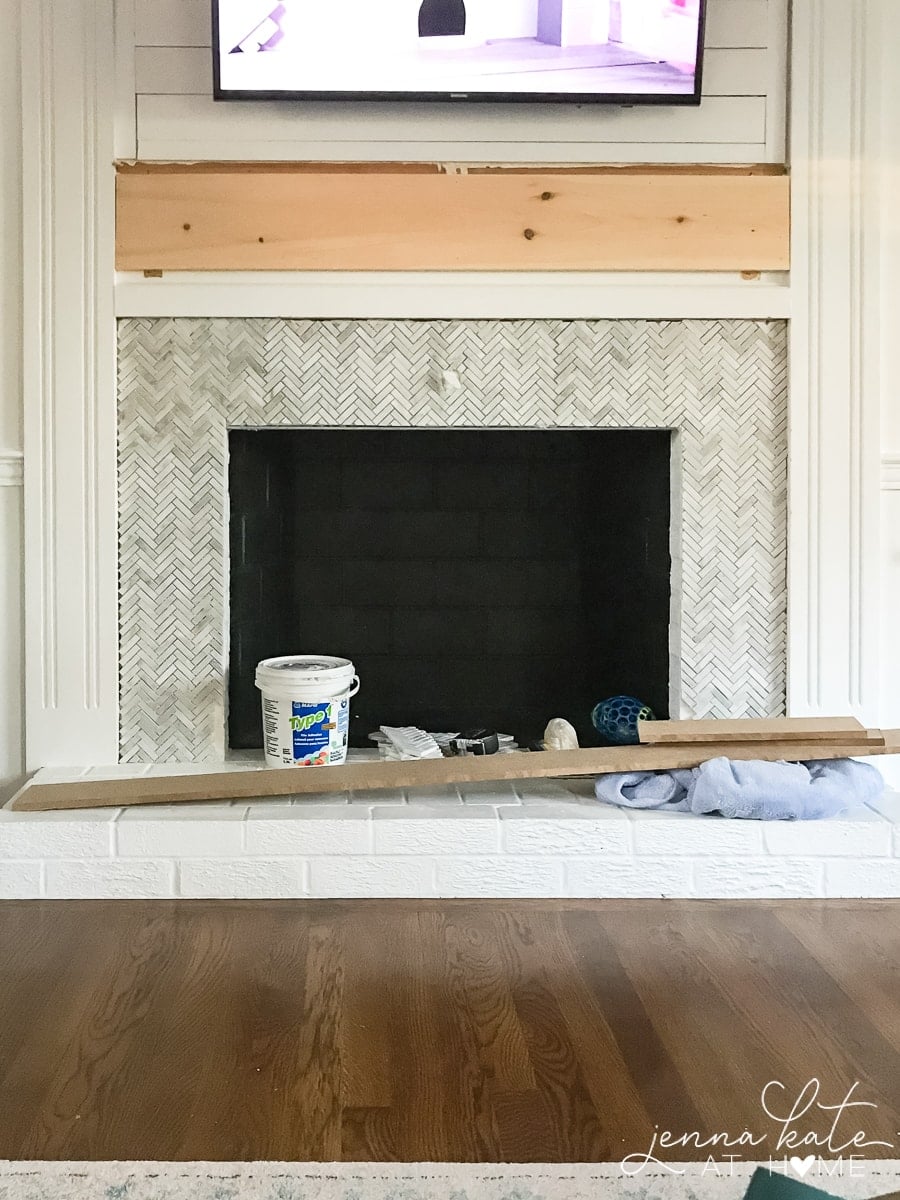 How To Paint Fireplace Tile With A Stencil: Mistakes To Avoid On
How To Tile Over A Brick Fireplace Surround – Shine Your Light
25 Tiled Fireplaces To Accent Your Living Room – DigsDigs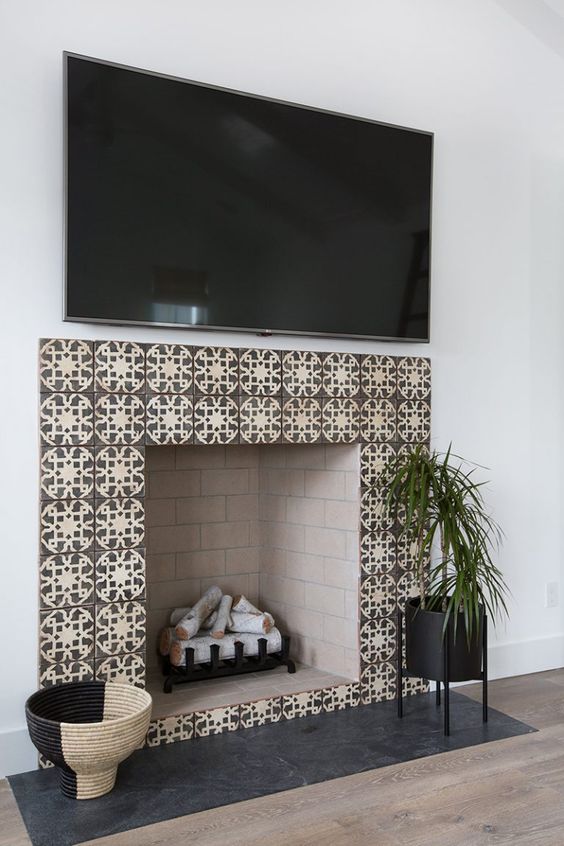 How to Tile a Brick Fireplace – Jenna Kate at Home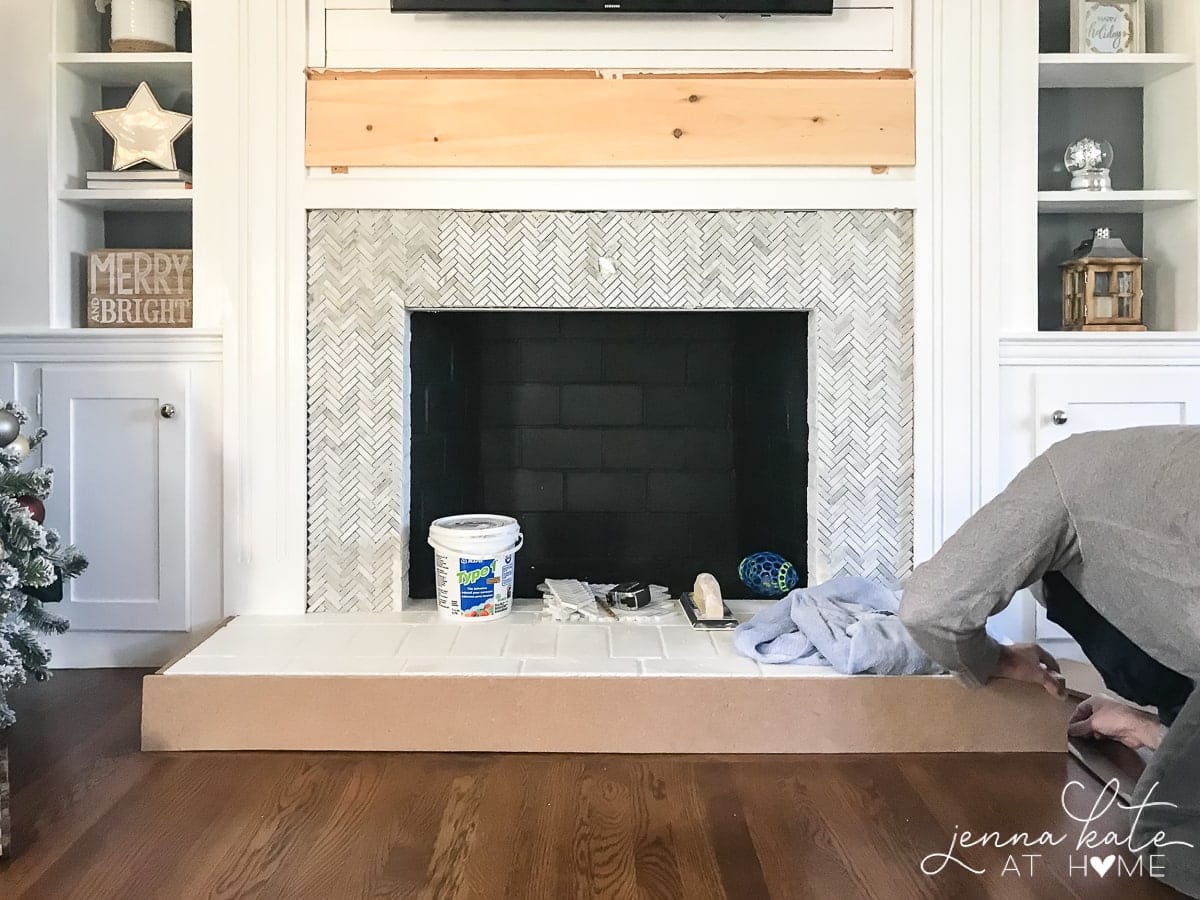 How to Tile a Fireplace Surround and Hearth The Home Depot
DIY Tile Fireplace Makeover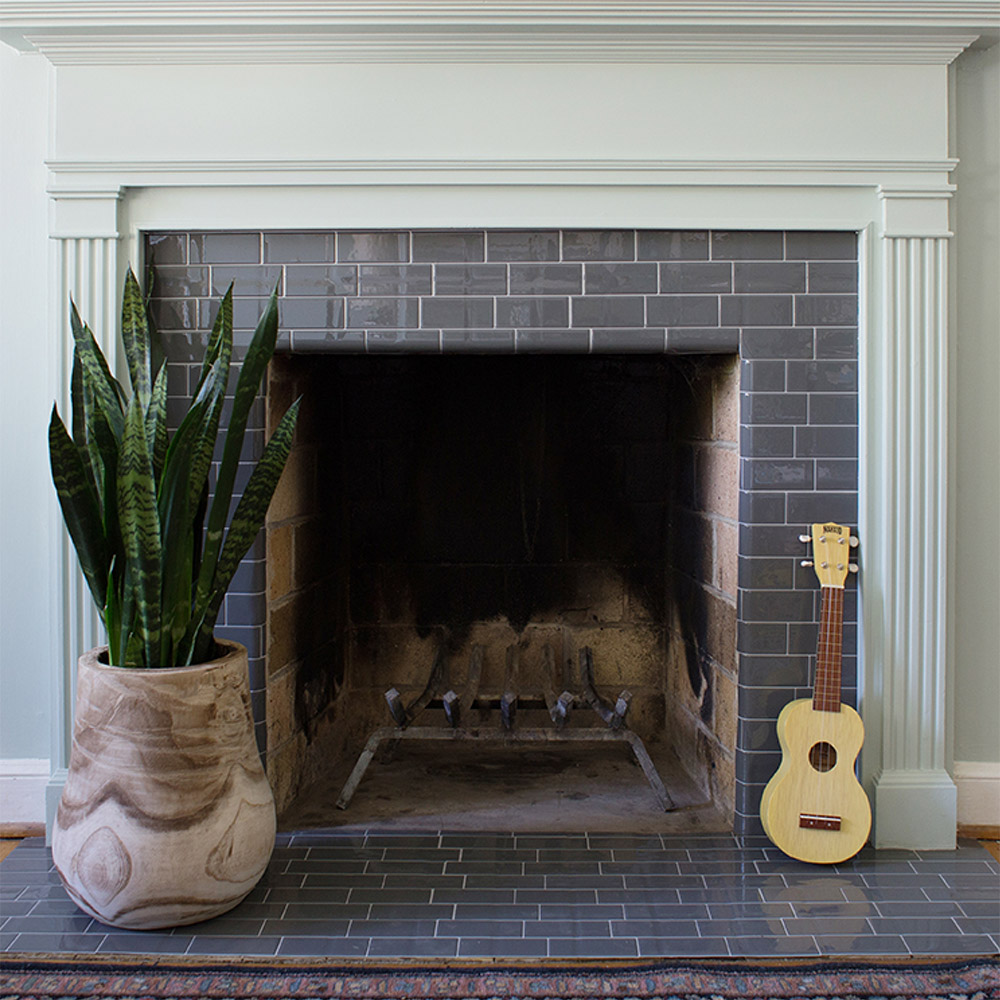 I Added Faux Brick Wallpaper to our Fireplace – The Wicker House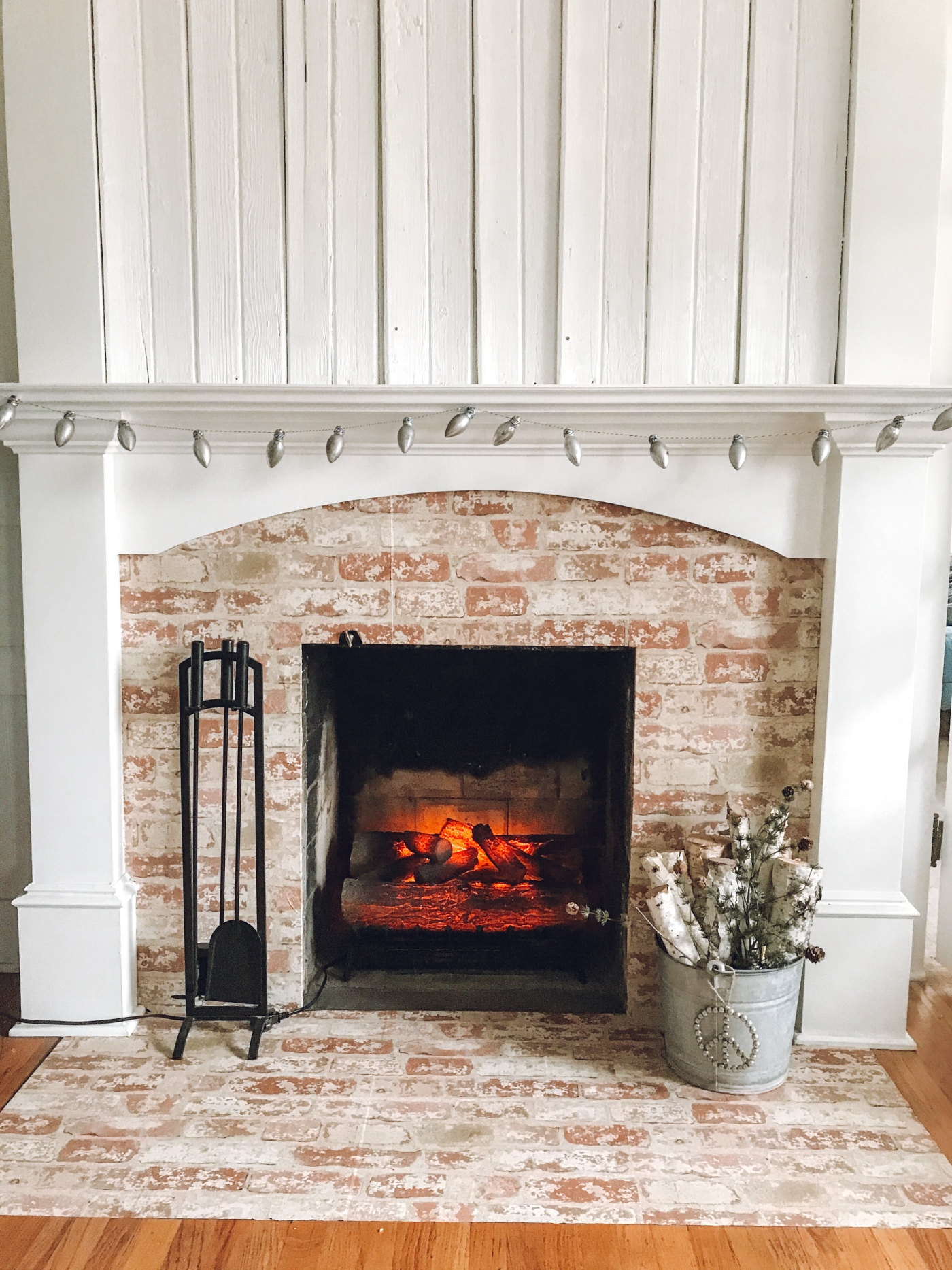 30 Gorgeous Painted Brick Fireplace Ideas HGTV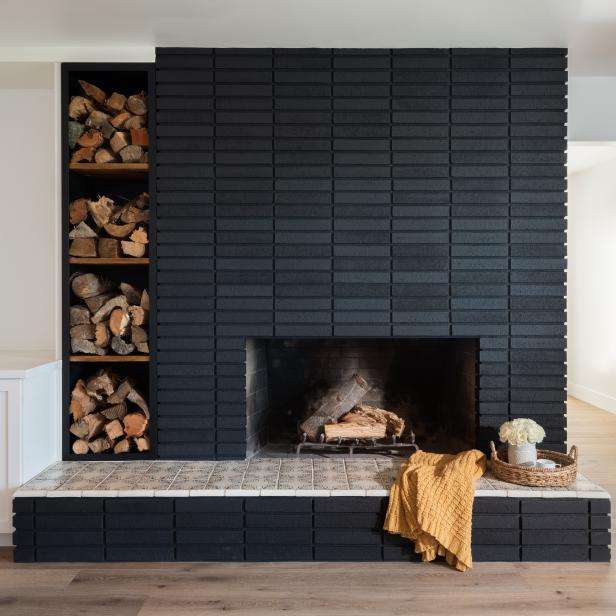 Related Posts: